Embryology
About Embryology Programs
Embryology programs should be conducted in collaboration with North Carolina Cooperative Extension Service and 4-H programs.
Please review the North Carolina Guidelines for Animals in Schools for more information about animals in school settings.

Training Opportunities
There is an Embryology Workshop for Extension Agents on February 1, 2019.
Picking up Fertile Eggs from NC State University
Fertile eggs for your embryology school program can be obtained through the NC State University. If broiler eggs were ordered (most typical), pick up eggs at the Poultry Farm Chicken Education Unit, 4108 Lake Wheeler Road, Raleigh, NC which is supervised by Ryan Patterson, jrpatte2@ncsu.edu or 919.515.2740. Eggs will be picked up at this office at the poultry farms:    
If you are picking up layer or quail eggs, they can be picked up at Prestage Department of Poultry Science, 2711 Founders Drive, Raleigh, NC 27608. Due to parking limitations, please text Mary (919.271.8680) 10 minutes prior to arrival and  park across the street (corner of Hillsborough St. and Garner St.) and eggs will be brought to you. This is the strip mall where we can meet to provide eggs: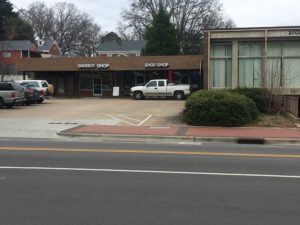 Resources
Poultry Development
Virtual Chicken
These videos illustrate the reproductive tract of a hen (9:55) and detail chick development (2:08).
The Chicken Reproductive System video was funded by a USDA Education Challenge Grant through Auburn University.
The Chicken Embryo Development video is distributed by Poultry Hub Australia.
Bobwhite Quail Embryo Development
This PDF from the Alabama Cooperative Extension Service illustrates Bobwhite Quail development.
Incubation
Incubation and Embryology
This University of Illinois Extension site provides elementary and high school teachers with knowledge of the chicken's egg, its importance to humans and its role in reproduction of the species.
The site includes suggestions on how to use classroom incubation and embryonic development projects to enhance programs in science, language arts, mathematics, social studies and art.
Incubation Troubleshooting
This University of Illinois Urbana-Champaign site troubleshoots common incubation issues.
Operating a Still Air Model Incubator
This University of Illinois Urbana-Champaign site provides help operating a still air incubator.
Common Incubation Problems: Causes and Remedies
This PDF (Poultry Fact Sheet No. 33 from the University of California Division of Agriculture and Natural Resources) explains common incubation problems.
Classroom Materials
Activities
This University of Illinois Urbana-Champaign site lists activity worksheets for classroom use.
Chickscope
This University of Illinois Urbana-Champaign site has material on embryology in the classroom and building your own incubators.
Embryology in the Classroom
This national site supports the National 4HCCS Embryology curriculum released in 2001.
For additional information contact
Dr. Mary Fosnaught
4-H & Youth Development Extension Associate
NC State Extension
Prestage Department of Poultry Science
Raleigh, NC 27695-7608
E-mail: mhfosnau@ncsu.edu
Phone: +1 919.515.5529